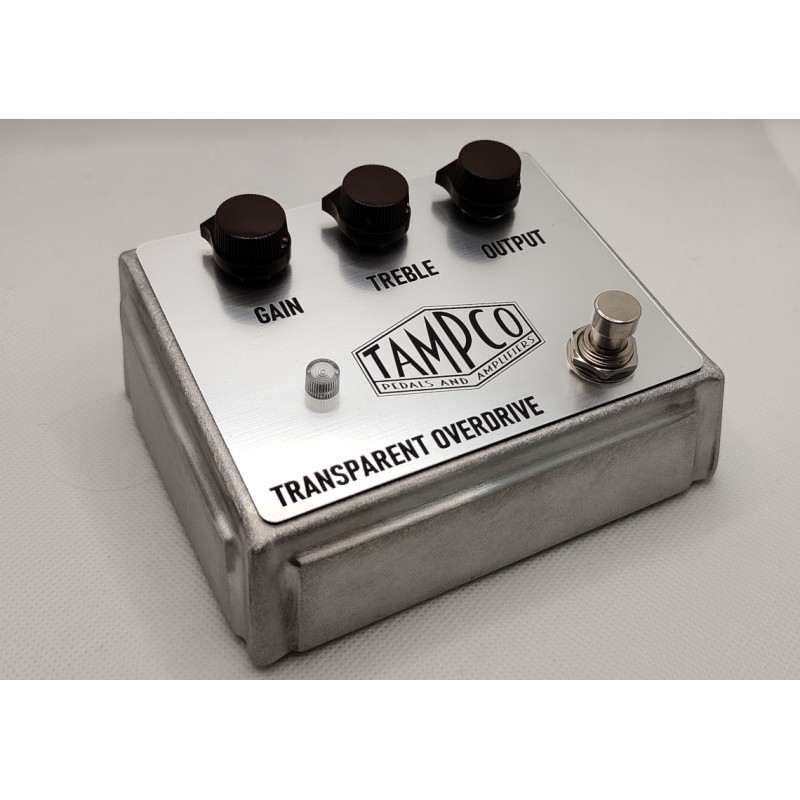  
Mini-KC
Transparent overdrive in a nutshell !
Conçue au début du renouveau des pédales boutiques, au début des années 90, la Klon Centaur s'illustre sur le pedalboard de nombreux artistes, de par sa forme originale et son timbre unique, qui mélange son clair et saturé pour laisseer s'exprimer chaque note qui la traverse. La Mini-KC s'inscrit dans la série des Klones que l'on trouve désormais un peu partout sur le web, et propose en interne quelques réglages supplémentaires pour permettre à chacun de voicer la pédale à sa guise.
Designed at the start of the boutique pedal era, during the 90s, the Klon Centaur found its way onto many artists' pedalboard, due to its unusual shape and its very unique tone, which blends clean and overdriven tone for every note to get heard clearly. The Mini-KC is one of many recreations of the original pedal, with additionnal internal switches helping the guitarist to find its own voice.